Well, what is cricket sport? This question has too many answers. The two different perspectives that we will be discussing in our blog. Many of us have played this game during our childhood and if you have to ask me, I am a passionate cricketer and that passion in me is still the same even today. Coming to the point, while some of the kids are busy playing on the streets, there are a few who plays cricket PC games. In our blog, we will be discussing about the real cricket and not the reel cricket. Stay tuned to know and understand what is cricket sport?
The gentleman's game was played by the Englishmen and those are the ones who found this game as well. Now, this game is being played across the globe and to mention some, the West Indies, India, Pakistan, Srilanka, and Australia. This game is played with a ball and bat and involves two teams, 11 individuals in each side.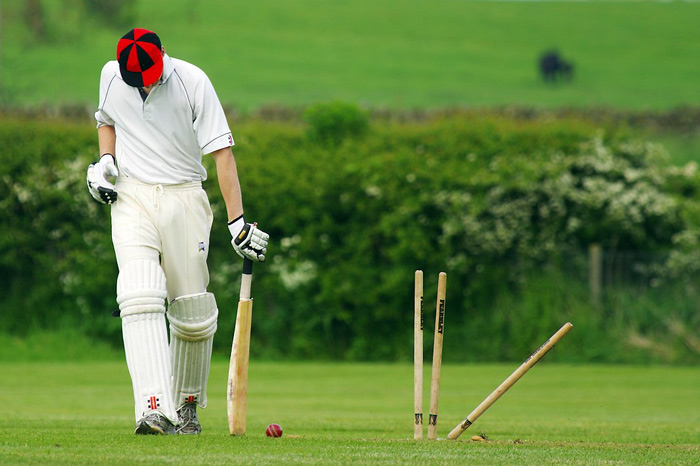 The Rules and the Regulation
The rules and the regulation of the game is quite simple. Now that you have understood that this game needs minimum of 22 players on the ground, let us head to technical aspects of the game. The stumps are fixed between the 22-yard-long pitch and the boundaries are marked based on the ground standards and the International Cricket Council.
It is believed that soccer is supposed to be one of the favourite games across the globe but then, it is not true anymore. Around 4% of the population in the European countries plays cricket and these stats are enough to make sure that Cricket, being in the list of world's most popular sports.
Cricket Accessories:
They are some of the accessories that are very much necessary to play this game. We will be discussing in detail. Bat, ball, and wickets are the primary requirement to play cricket. Apart from this primary requirement, pads, abdomen guard, helmet, chest guard, and thigh guards are recommended if you are playing a red ball cricket. If you are playing a green play or the tennis ball cricket, no cricketing guards are required.
Each team will posses 11 players and ultimate goal is the battle between the bat and the ball. The team which scores the maximum runs and defends the total by defeating their opponent, is declared a winner.
Since cricket being a gentlemen's game, I think you should give a try in your lifetime. Well being a passionate cricketer over a period of time, I will be also sharing some of the batting and bowling tips. Stay tuned! Hope the blog has made you understand what is cricket sport? All you need to do is stay connected to us for more cricket blogs.